Mechanical Design Services
We specialize in composite component design and mechanical assemblies. With over 15 years of experience in unmanned aircraft, prototype DARPA spacecraft programs, composite airframes and automotive components no job is too challenging.
We can work with you from concept sketches through CAD models, ply kitting and manufacturing. Including complex lofted surfaces and formula driven shapes.
With a broad array of manufacturing experience we can help you find the right process to maintain your schedule and cost goals.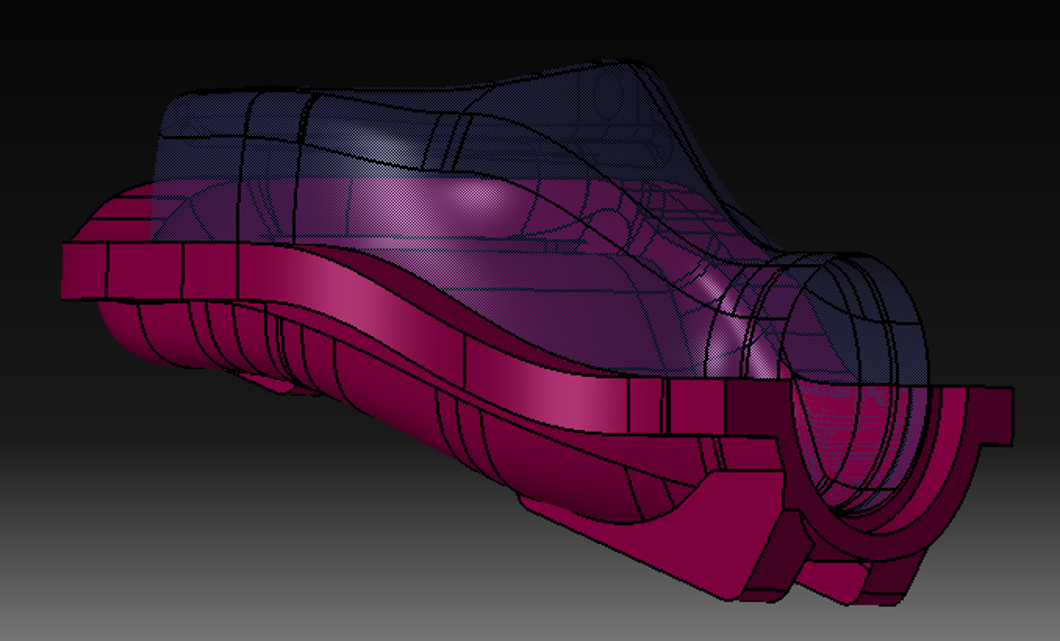 Composite Tooling & Laminate Design
We've been responsible for the composite primary structural layouts in UAV's and for concept military rotorcraft and well as specialty spacecraft designs for DARPA programs. Combined with our in house machining services no composite job is too challenging.
Technical details
Bladder molded composite component shown in half of the aluminum tool.  With a wide variety of process machinery we can find optimize for your performance needs and budgets.
Tools And Software
We employ the latest version of Solidworks
Our designers are fluent in CATIA, Abaqus, and NASTRAN
We work with several task specific analysis codes such as XFOIL, NREL codes and dynamic codes.