Composite Laminate Finite Element Analysis:
Our analysis team can perform a variety of critical analysis, as part of support for our design services or as a stand alone verification of a design in production.
We have broad experience in multiple methods, from linear statics of metal components to nonlinear, buckling and dynamic response analysis. We specialize in composite laminate finite element analysis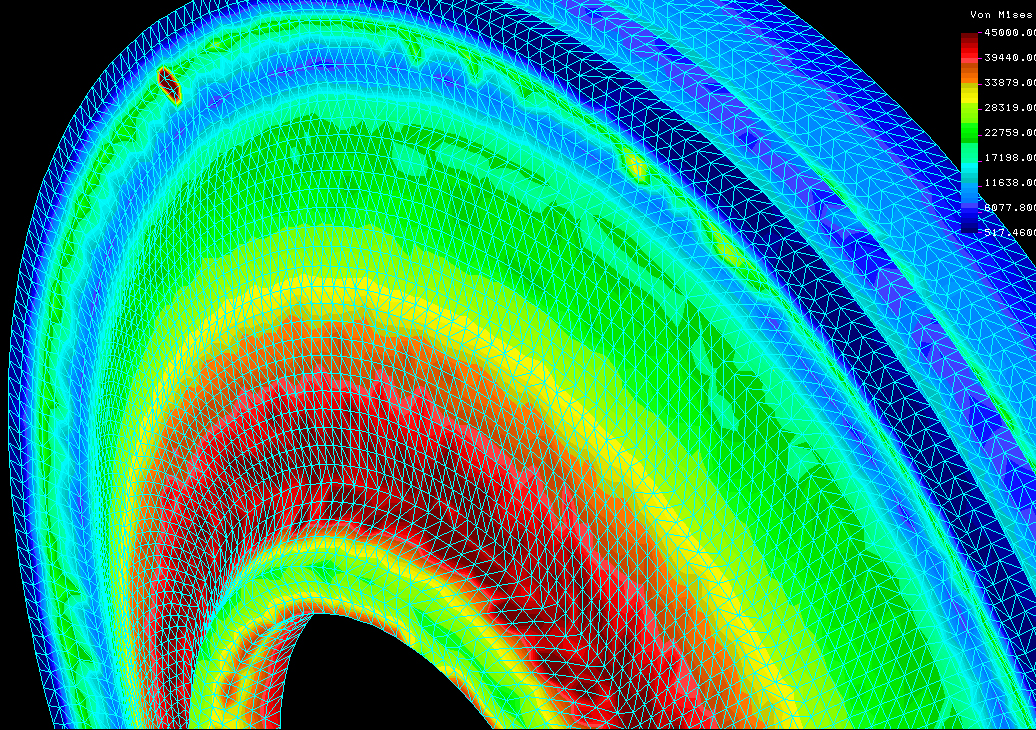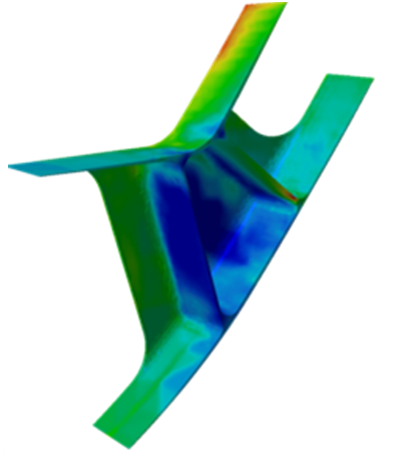 Static Stress Analysis Services
For parts under a steady load, we can tell you the stress in the part, where it needs to be strengthened, and how much it is likely to deform under a certain load. The parts we analyze can be made of plastic or metal (isotropic) or from composite materials (ortho/anisotropic).
Technical details
3D solid model of an aircraft airframe composite structure linkage made of machined titanium 6AL-4V. Automeshed with tet-10 elements.
Nonlinear Stress Analysis
For parts and assemblies where loading may cause large deflections or there is some slippage and free movement before the parts engage.
Technical details
Quasi-Isotropic composite structure under dynamic pressure loading. Using layered orthotropic solid elements and non-linear gap elements to represent the time and pressure dependent engagement of an end dome within a pressure vessel.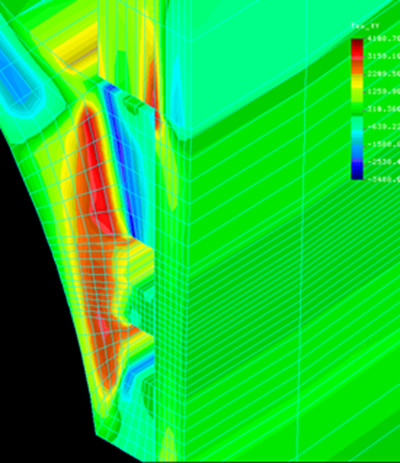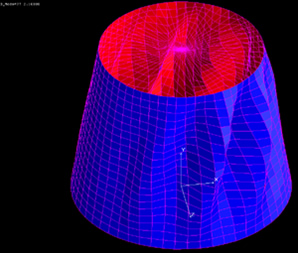 Buckling Analysis
Often strength is not the limiting factor for a structure. For example, a soda can is made of thin aluminum and still holds pressure. However, when loaded another way, (think crushing the can) the part can fail in buckling. The various ways a part can buckle (modes) and the loading conditions that would excite those buckling modes can be determined.
Technical details
Isotropic composite spacecraft segment coupling structure. Buckling modes analysis under various flight conditions.
Modal Analysis
Every structure naturally vibrates at certain frequencies. If your device operates in a dynamic environment where it may be exposed to vibration and if those vibrations correspond to the natural frequencies of your structure we can help determine if there will be any detrimental effects from these vibrations.
Technical details
Aircraft wing modal analysis showing asymmetric second torsional wing mode. Using lumped mass elements for nacelle and rotor masses and inertias and 3D beam element models of wing segments derived from detailed cross sectional models along the wing span.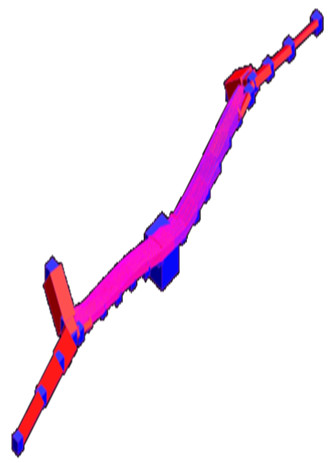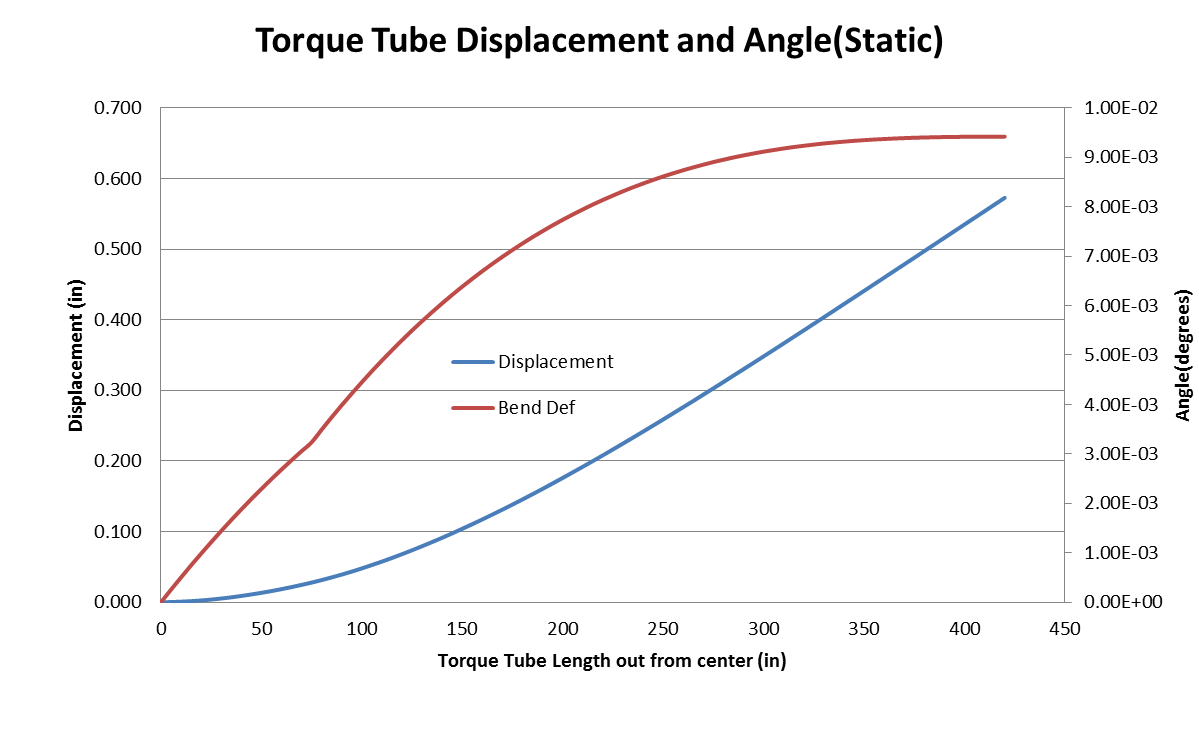 Analytical Equations
The basis for all analysis is a traditional hand calculation, sometimes it's just F=MA, our engineers understand the physics behind the problem and we don't shy away from reality checking our math. Sometimes all a customer needs is a spreadsheet calculation to verify some numbers and we're happy to give you a cheaper, faster answer to your questions.
Technical details
Bernoulli beam calculation for high aspect ratio torque tube under static bending load.